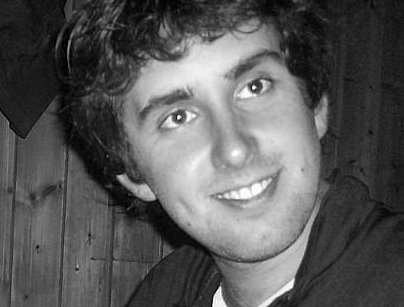 Johannes Kleiner (Germany).
My interest for science and especially astronomy was triggered when I spent a year in the USA. I was about 16, and by pure coincidence I ended up with a family that strongly believed in Methodism. With "strongly" I mean that they went to church 3 times every sunday and several times during the week. Well, at the same time I had a physics course on high school with a very very interesting teacher. Her name was Ms. Williams, and she was, without exaggeration, the most massive person I've met in my hole life. Well, I guess weight somehow correlates with enthusiasm for physics, because that she really did have. So, while I got more and more interested in the subject - and especially in astronomy - my host family got more and more worried. The important point came when I had an introduction on Astronomy (...)
READ ALL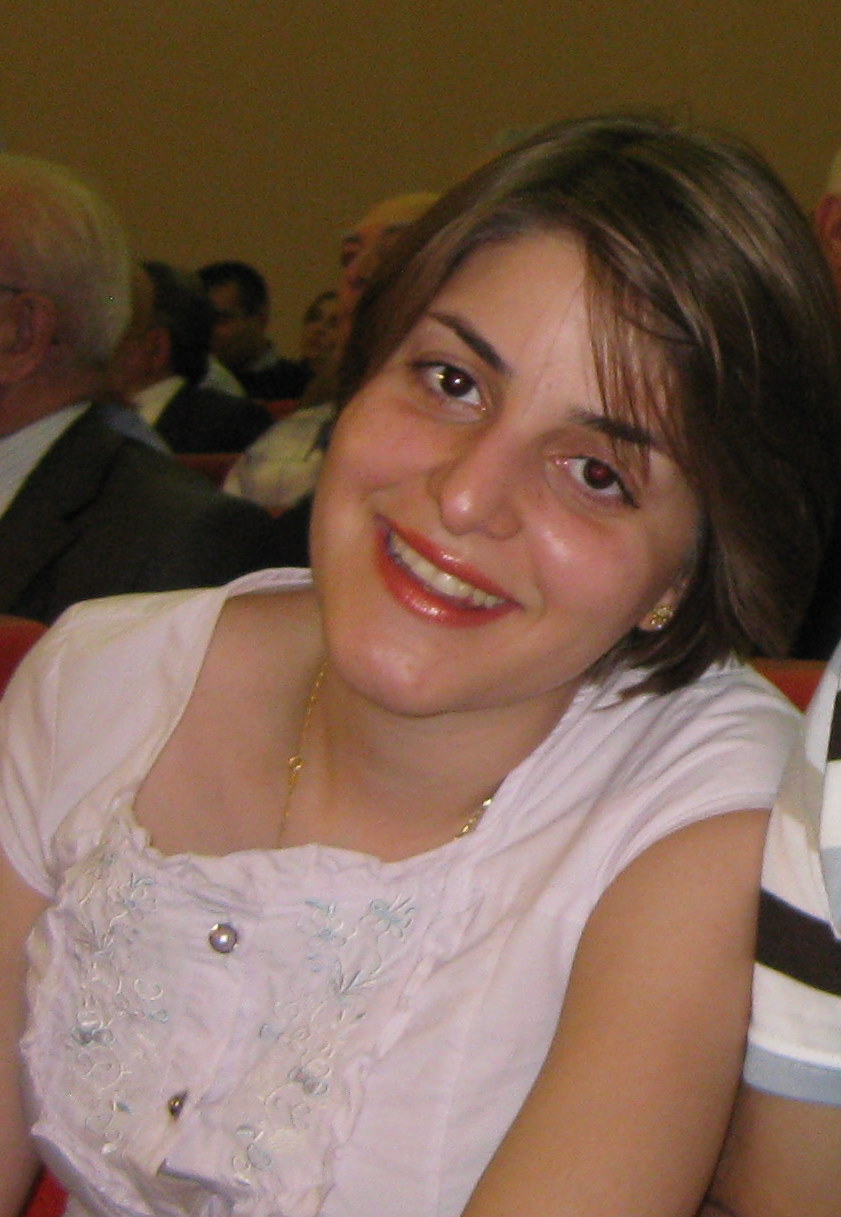 Hoda Shariati (Iran).
I do not have a vivid idea what really fascinated me, but as far as my memory helps, when I was 5 years old I liked to be an astronaut, I asked my parents,although they did not have enough knowledge, my mother explained me: when you grew up, you should choose physics as your field in university and then you as a master student will have a chance to be an astronaut. I did not understand her words, but I ask a lot of people to help. They said you should be healthy enough, when I was 7 years old I injured myself and so, I had an surgery, I remember I cried a lot.when the doctor asked me If I afraid I replied no I can not be an astronaut any more!!!! maybe whenever I saw those beautiful photos taken from space, I could see myself in a spacecraft.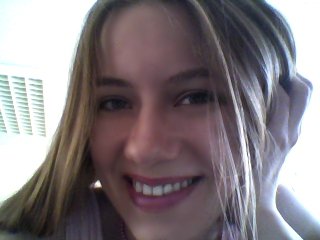 Agnieszka Rys (Spain/Poland).
One of my first memories is the following: I'm 4 years old (I think), walking with my parents and wondering while looking at the sky: if the Sun is so small (see, I thought it was the size of a ball), how can its light lit the whole big Earth? No, I didn't really understand how big the Earth was, but I was "smart" enough to realize soemthing was missing from my reasoning:) Putting the first memory thing aside, the beginning of my story is not at all unusual. I was about 7 when my parents bought me and my brother this series of science books for kids, with "galaxies" and "the solar system" among them. They were perfect, had lots of pictures, the text was clear and, most importantly, written in such a way that I thought I actually understood what a neutron star or black hole was (...)
READ ALL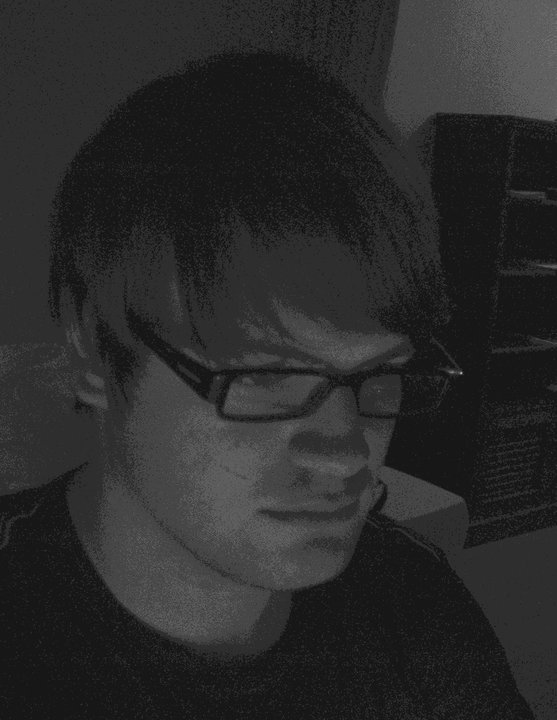 Fabian Koehlinger (Germany).
To answer this question I have (of course) to start in my childhood. I have always been fascinated by space and especially the vehicles to enter space like the Space Shuttle. Once I got interested into a particular topic I would start looking into books (there is a famous series of educational books in my country especially designed for children with introductions to almost all scientific/technical topics, e.g. space travel) and find out as much as possible about the topic of my current interest (this also holds today). This general interest about space and space travel was still there during my times at middle school but changed more towards technical aspects when it became a wish of mine to start later a professional career as officer (...)
READ ALL

Thanasis Papageorgiou (Greece).
From the youngest age I can remember I wanted to be first a scientist, then a physicist, when I learned what that was. The first time I looked through a telescope, I knew I was in the right place!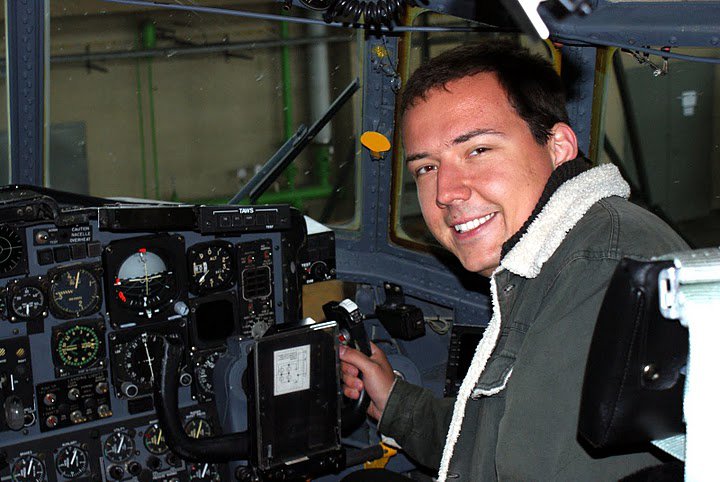 Remigiusz Pospieszynski (Poland).
It all began in April 1997 when I was 12. How do I remember precisely? It was back then when the Hale-Bopp's comet was visible with naked eye. My father took me to the Astronomical Observatory of Adam Mickiewicz University for those lectures for the general public. The lectures were abouth the cosmos and of course about the comet. After the theoretical part they took us to the telescope's dome. We could there see real time pictures of the comet. They were shown on a computer screen. Even though they were just frames I could almost see fluctuations in the comet´s tail (c'mon, I had big imagination!). Later on, they let me watch through this ancient telescope. Back then it seemed huge (even though it was only a 30 cm refractor)! Since the telescope was built (...)
READ ALL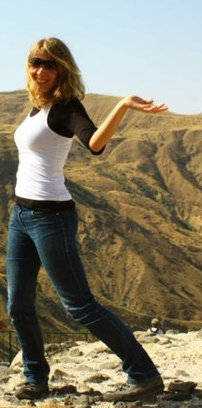 Magda Butkiewicz (Poland).
I'm not a born astronomer. I always wanted to become a lawyer, so in high school I was in the class dealing with humanities (history and stuff like this). Actually my adventure with astronomy began when I was 18 years old and I had to decide where and what I want to study. I tried to pass the exams in psychology and cognitive science. My parents insisted on me that I had to try also with the third possibility, another specialization. In case of my cousin who studied physics I chose astronomy (because astronomy has a more interesting background than physics, for me of course). By the way I didn't pass the exams in psychology and cognitive science. Now, I'm on my last year of master studies. I can only say: ,,The appetite is growing within increasing hunger''.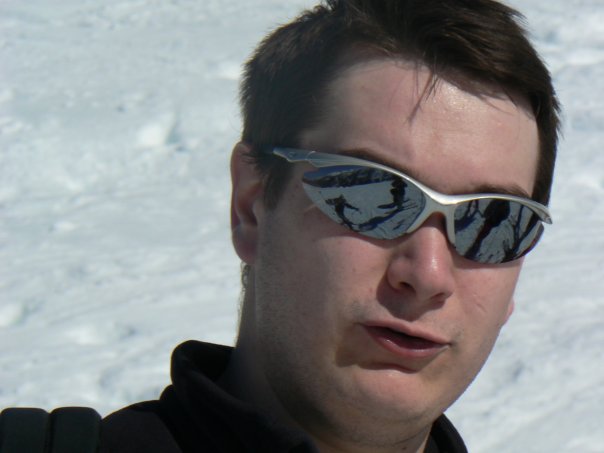 Thomas Gautier (France).
Actually I was not really interested into science when I was a child, But the turn came in my first year of High School where I had a really amazing teacher in Physics And Chemistry. She was really smart, and really able to make student interested in the lectures, at a point that some student, included myself, started to stay after school for some extra lectures in sciences and astronomy. Respecting to her I decided to become an Astronomer, and I'm still in touch with her nowadays.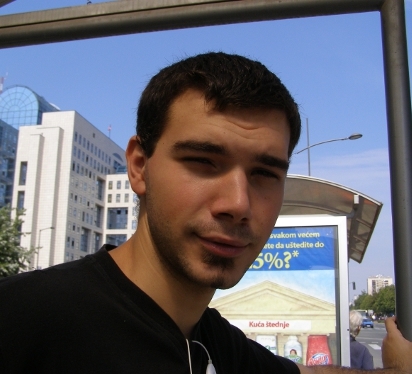 Rade Marjanovic (Serbia).
My story is rather simple. One night I was returning from basketball practice (I was seventh grade of elementary school). The night sky was beautiful with so much stars and Milky Way stretching across it. Then I saw my first meteor, and then came the second, and the third, and then a lot more. It was my first meteor shower, my first glimpse of everchanging Universe. It was Perseid meteor shower (august) and they are the remnants of 109P/Swift-Tuttle comet (as I learned afterwards). So that is how I got interested in astronomy in short.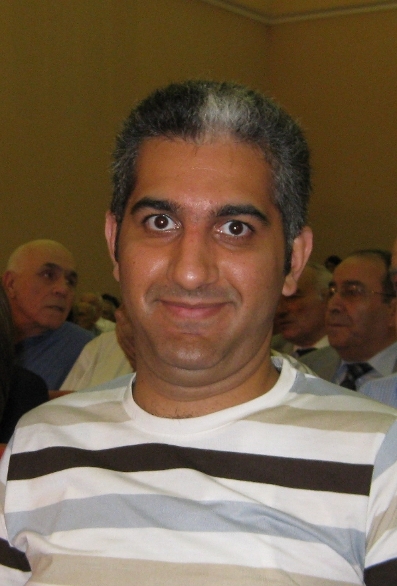 Eshan Moraweji (Iran).
When I was at high school, I by accident bought a general physics book (the one that only tries to show the beauty in particle physics and cosmology). I was so fascinated that I at the age of 15 decided to be an astronomer: I never stopped reading simple astronomy books. So, I had to apply for physics, as I did, and continued into PhD. Now, I am fully satisfied with that decision, and every single professional paper that I read ads to my excitement. In this case, I have strong belief that astronomical public outsearches can help more and more young brains into this field; I'm just one of the examples.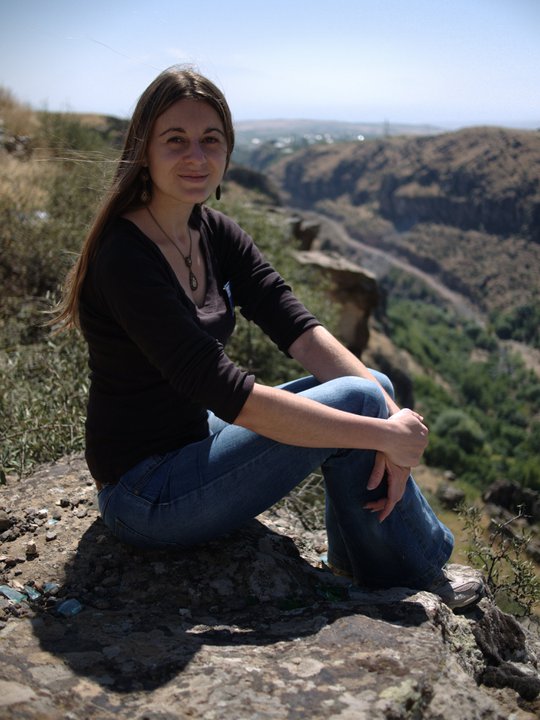 Olga Nasonova (Russia).
When I was a child, every summer I spent with my grandparents in a little village in South of Russia, there were no cities nearby, no lights, and the sky was really perfect. My grandparents kept an old textbook on astronomy, one that my mother used to study at school, and at first this book seemed not so interesting for me, because it was for 16 years old students. But when I was 12-13 years old I used to look at starry sky, and then I've found that old textbook very interesting. I wanted to learn more and went to our library, and I've read all popular books on astronomy there in several months (there were few, ~15). The most recent books were written in late eighties, because since "Perestroika" there were no popular books on science incoming our library. So, I had a little obsolete (...)
READ ALL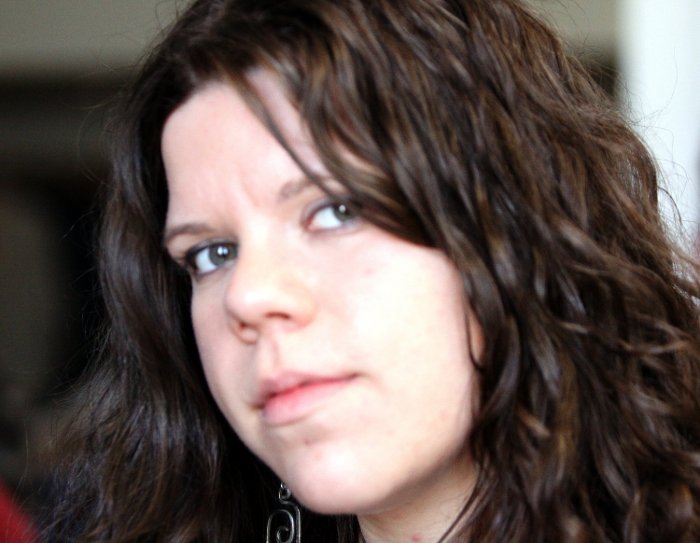 Jana Polednikova (Czech Republic).
The interest in astronomy and science in general was somehow there since I was very young. I would blame it on my parents and the book they bought me when I was about four years old. There was a really nice colored picture of The Big Bang. It was all pink and purple and looked really pretty to a four years old girl. It was my favorite part of the book and I was really disappointed that nobody could answer me the question 'what was before The Big Bang' (because adults should have had answers for everything :)). I also started to memorize names of the stars and constellations. And occasionally when the summer nights were starry and I was on the holidays at the family cottage, my father took me out and showed me the constellations, he even got me a small plastic telescope... Imagine my (...)
READ ALL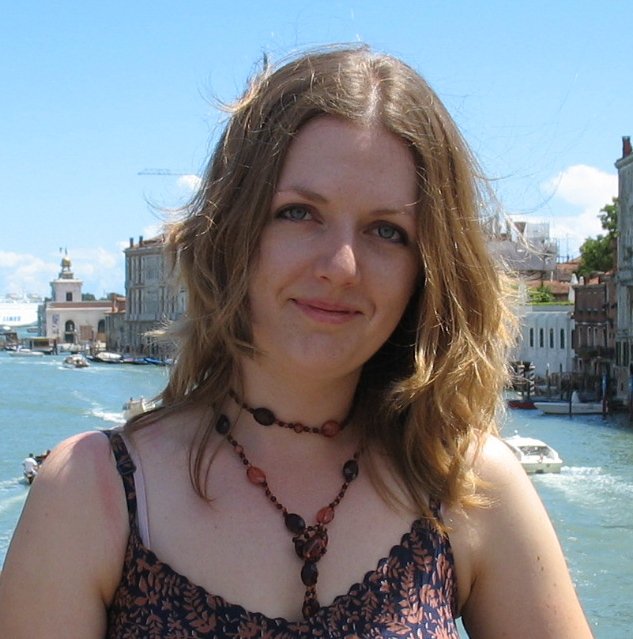 Ganna Ivashchenko (Ukraine).
1. My path to astronomy began when I was about 5-6 years old just due to two small things. Firstly, this was my mother who showed me a couple of constellations and felt in love with a night sky. Secondly, my aunt gave me a popular book for children about our Earth - geography, nature, etc., and it contained several pages about space - sky map with constellations, scheme of the Solar System and photos of spacecrafts, and I was interested about how all this staff works. Just those days I decided to become an astronomer. But it had been only a child's dream till I felt in love with physics and math in school. And when I was a 6-year pupil all my classmates knew that I would be (...)
READ ALL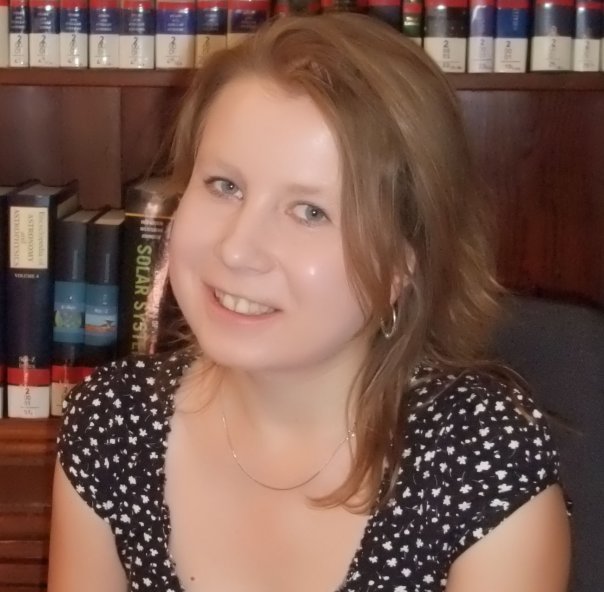 Natalia Lewandowska (Germany).
I think it was already at an early age. I remember asking my mother the following questions: "What is a planet and what means round?" It was at the age of 5 and the result of looking up during the night ( I was already then a kind of nocturnal person) and a documentary on TV where images taken by the Voyageur 2 mission were shown. Afterwards I bothered my parents with more question about the shiny points on the sky. When we moved from Poland to Germany, the time of traveling began and I somehow lost this interest for a certain time. It awoke again when I was approximately 9 years old. I put some money aside and bought my first colorful textbook (...)
READ ALL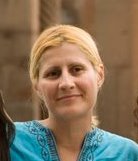 Diana Constantin (Romania).
I were 7 years old and I saw Carl Sagan's serial "COSMOS" . I loved that serial.Then and now I want to understand the Univers and I wish become a good astronomer. For that I study Astronomy in my University.