RA V. Ambartsumian Byurakan Astrophysical Observatory (BAO)
Press release 31.01.2020
ALAIN SARKISSIAN'S 60TH ANNIVERSARY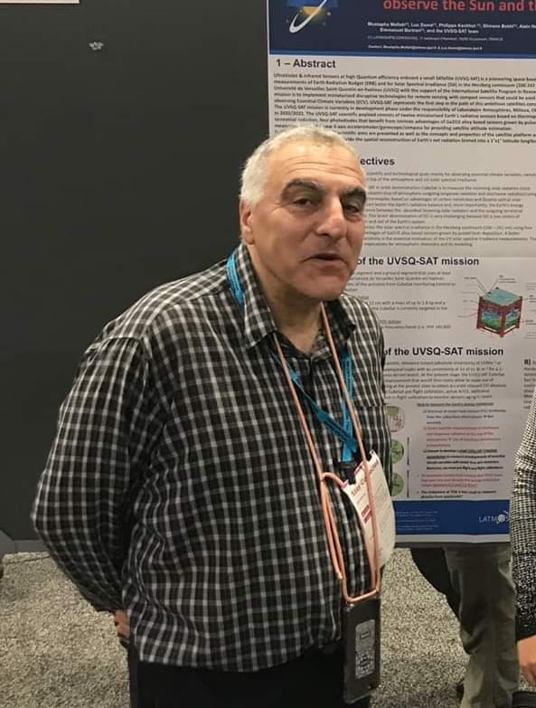 Today, Dr. Alain Sarkissian celebrates his 60th anniversary.
He is a senior astronomer at the Laboratory of Atmospheres, Environment, and Space Observations (Laboratoire Atmospheres, Milieux, Observation Spatiales –LATMOS), Paris, France and one of the most active Armenian astronomers living in France. He was born on January 31, 1960 in Paris, however, studied at the Department of Physics of the Yerevan State University (YSU) in 1981-1986. Garik Israelian, Vahram Chavushian, and Elena Nikogossian were among Alain's friends at the YSU, though later moved to different institutions (IAC, Spain, INAOE, Mexico, and BAO, Armenia, respectively). After the graduation Alain returned to Paris and worked at first in the field of Earth atmosphere, then planetary atmospheres and then astronomy. In 1996-2000 he was the coordinator of the project "Polar Stratospheric Clouds" (PSC) and has been coordinator and responsible of several other projects and instruments at Service d'Aeronomie, IPSL. At present Alain's main fields of investigation are planetary atmospheres and Virtual Observatories (VOs).
Alain has been the supervisor of many students, he has organized a number of summer schools (particularly, ERCA schools) and practical courses for students at Observatoire de Haute Provence (OHP) and elsewhere. Alain was one of the initiators to start collaboration between the French and Armenian VO projects, which is mainly focused on implementation of the Digitized First Byurakan Survey (DFBS) in VO format and with VO tools. He is the leader of one of the thematic fields ("Atmospheres") of the European Union FP7 (and before, FP6) Europlanet project Integrated and Distributed Information Service (IDIS). At present Alain collaborates with the Armenian Virtual Observatory (ArVO) team and significantly supports Armenian astronomers and students. Alain is a member of the group "Planetary Database" of CNES (French space agency, 2003), member of the ESA Topical Team "Ices in Space" (2001), an ArAS member (2009), member of a number of other organizations and committees.
Read more in French about Dr Sarkissian at http://www.uvsq.fr/uvsq-sat-un-nouveau-modele-de-mission-sp…
Sona Farmanyan